15 november 2021
On 10 September 2021, the deadline for submitting tenders expired for the first national tendering procedures with criteria for sustainability. Since then, we have processed and assessed all the tenders received, and we have found the winners.
We received a total of 85 tenders, and this is in line with previous years. The sustainability and environmental requirements therefore do not seem to have kept suppliers from bidding.
"Amgros has a strong ambition to contribute to the green agenda. Together with Danish hospital pharmacies, our strategic goal is to be better at making our tendering procedures for medicines more sustainable in future. Therefore, we have long been working to ensure that future procurement of medicines for hospitals becomes more sustainable. So, we're delighted with the strong support from our suppliers for this first national tendering procedure with environmental criteria. I'd like to take this opportunity to express my gratitude to our suppliers," said Flemming Sonne, CEO of Amgros.
Analysis and recommendations from the Danish Technical University of Denmark
It has not been easy to make our tendering procedures more sustainable.
The very first step was to define the tendering procedure. We therefore decided that the sustainability criteria had to be within ATC codes G and H (Hormones). This is an area that has a particularly negative impact on the environment.
During the autumn, Amgros began working with the Technical University of Denmark to prepare a detailed analysis and recommendations for possible criteria we could set in connection with the lifecycle of a medicine relative to sustainability and the environment.
Sustainability criteria begin to take shape
On the basis of the report from the Technical University of Denmark, in spring 2021 we defined a number of environmental criteria within the framework of current public procurement law. The criteria also had to make sense in terms of being able to assess and find the winners after the deadline for submitting tenders.
We found the following criteria appropriate for inclusion in the tendering procedure under ATC codes G and H:
Criteria regarding packaging (plastic and paper/cardboard)

Criteria regarding transport
Throughout the process, it has been crucial that the tender criteria were neither anti-competitive nor restricted supply-critical medicines. Moreover, we wanted to be able to assess the tendering procedure fairly and within a reasonable time.
Suppliers contributed actively
Medicines suppliers have always wanted to be involved in the process regarding sustainability criteria.
Therefore, as early as in late 2020, we invited the three trade associations to separate preliminary meetings, at which we shared our thoughts and heard about their input for the process.
In spring 2021, all suppliers were invited to contribute to a written market dialogue, in which they could provide their input for the proposed criteria. After the market dialogue, we finalised the tender documents for publication.
"Now Amgros has taken a first step towards a more sustainable business. But we still have a long way to go. In collaboration with hospital pharmacies, our next step will be to look at how we can extend and develop sustainability criteria for our other tendering procedures. We want to continue down this path with all our suppliers," said Flemming Sonne.
Facts
The tendering procedure was published on 24 June 2021. We received a total of 85 tenders, and of these a full 76 had responded to the environmental and sustainability criteria. Tenders came from 19 suppliers. Only three of the suppliers had not completed the sustainability appendices. All but one winner had responded to the environmental criteria sent by Amgros in the briefing notes to the winning suppliers on 7 October 2021.
We will strengthen general requirements
In order to make our tendering procedures more sustainable, we will also increase our expectations in the framework agreement with the suppliers who win the tendering procedure.
Suppliers and their sub-suppliers will have to meet the general requirements for systematic work on environmental management, as described in ISO 14001, for example.
Furthermore, Amgros expects manufacturers and their supply chain to contribute to sustainable development by respecting human and labour rights, by reducing their footprint on the environment and climate, and by working against corruption in their business, as described in a number of international guidelines and conventions under the UN and the OECD.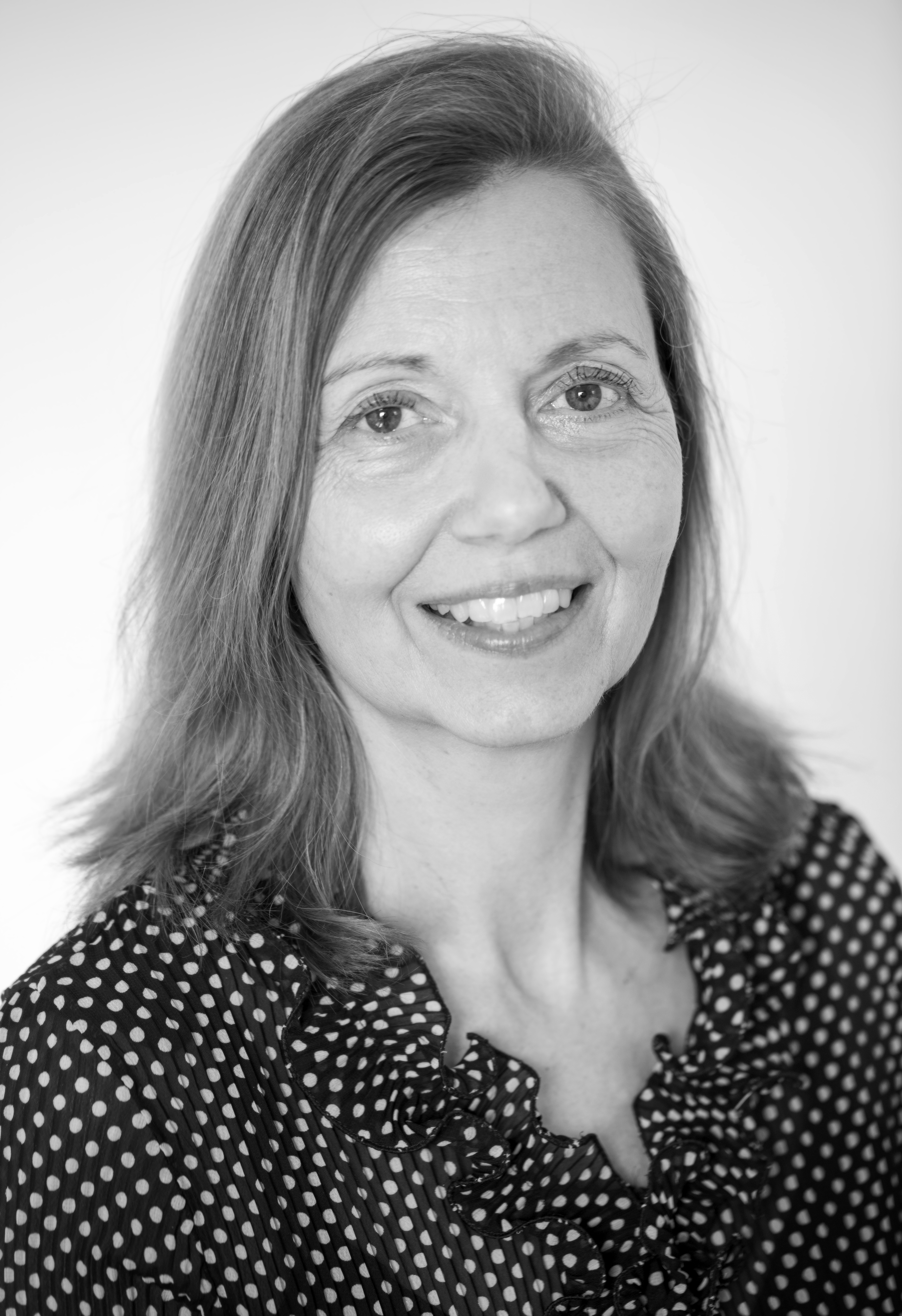 Karen Torgny
Senior communication specialist
I'm responsible for overall communication at Amgros, including PR. And I help to ensure that we communicate with the surrounding world in an open and engaging manner.