31 AUGUST 2023
There is much to do.
The healthcare sector is responsible for about 6% of Denmark's total climate footprint. In regional climate accounts, medicines account for around 20% of the regions climate footprint. Medicine residues in wastewater from production and consumption of medicinal products contain substances that are harmful to humans and animals. Waste volumes from Danish hospitals are enormous; plastic waste alone amounts to 4,000 tonnes annually.
"These are figures we cannot turn our backs to. Especially because Amgros is responsible for supplying public hospitals with almost all the medicines they use. There are also the ambitious climate targets set by both the UN and changing Danish governments. Consequently, we are faced with major challenges and tasks, and we must take responsibility. We will and must contribute," says Flemming Sonne, CEO of Amgros.
As a central player in the healthcare system, we at Amgros aim to use our influence to reduce the negative environmental and climate impacts of medicines and promote responsible business conduct in all links in the supply chain, from raw materials, to manufacture and distribution, to the treatment of patients.
Following good and close dialogue with our stakeholders, more specifically we have decided to focus on four areas: the climate, responsible business conduct, the circular economy as well as medicine residues in waste water and anti-microbial resistance. We have chosen the climate as our highest priority, because we all have only a few years to curb temperature rises and global warming.
WE HAVE SET CLEAR GOALS
In order to ensure that our ambition is converted into action, we have set clear goals for each of the four focus areas.
In 2023, we will analyse how Amgros' business can help reduce the climate footprint of hospital medicines throughout the supply chain. In 2024, we will have implemented due diligence at Amgros that follows OECD and UN guidelines on responsible business conduct. Together with other Nordic countries, we will develop environmental criteria for tendering procedures for antibiotics. The purpose of the criteria is to prevent anti-microbial resistance in the manufacture of medicines. And we will incorporate the Nordic criteria for more sustainable packaging in all our tendering procedures. These are just a few of our goals.
"We have a clear ambition for where we want to go. But, like so many others, we still have a lot to learn, and we are far from knowing the solutions to all our challenges. Therefore, we are sharing our experience, and equally, listening to others. Because many of us need more knowledge and have to change our behaviour if we are to have any hope of contributing to a more sustainable world."
WE CAN ONLY SUCCEED IF WE WORK TOGETHER
The initiatives Amgros is now implementing build on experience we have already gained. However, they also build on experience from dialogue with our colleagues in the regions and stakeholders from industry, international fora and the authorities. And several of the initiatives have been developed in specialist fora between the hospital pharmacies and Amgros.
Some of the initiatives will primarily be implemented by Amgros. Others will be implemented collaboratively with national and international players such as hospital pharmacies, the regions, medical societies, industry and the Nordic Pharmaceuticals Forum. For one thing is certain. We can only succeed if we work with all the relevant healthcare players. Both inside and outside Danish borders.
"Work on a more sustainable supply of medicines and hearing aids will undoubtedly take us into some of the dilemmas involved in balancing security of supplies of medicines and hearing aids on the one hand, and consideration for our environment and global warming on the other. However, we are determined to find balanced solutions so that security of supply and sustainability do not become two conflicting factors," says Flemming Sonne.
WE SEE STRONG COMMITMENT FROM OUR COOPERATION PARTNERS
It is not new for Amgros to impose environmental and sustainability requirements. In recent years, we have published both national and joint Nordic tendering procedures with environmental criteria. And together with the other Nordic countries, in spring we signed a joint strategy to serve to make a mark on the green agenda.
"Even though our ambition is new, at Amgros we already have several years of experience within the environment and sustainability. All this demonstrates that many of us need more knowledge and have to change our behaviour. However it also demonstrates that there is a lot of commitment and courage to make a difference – at all our cooperation partners. I think this is particularly gratifying, as it will give us good reason to believe that together we can help make the supply of medicines and hearing aids more sustainable," says Flemming Sonne.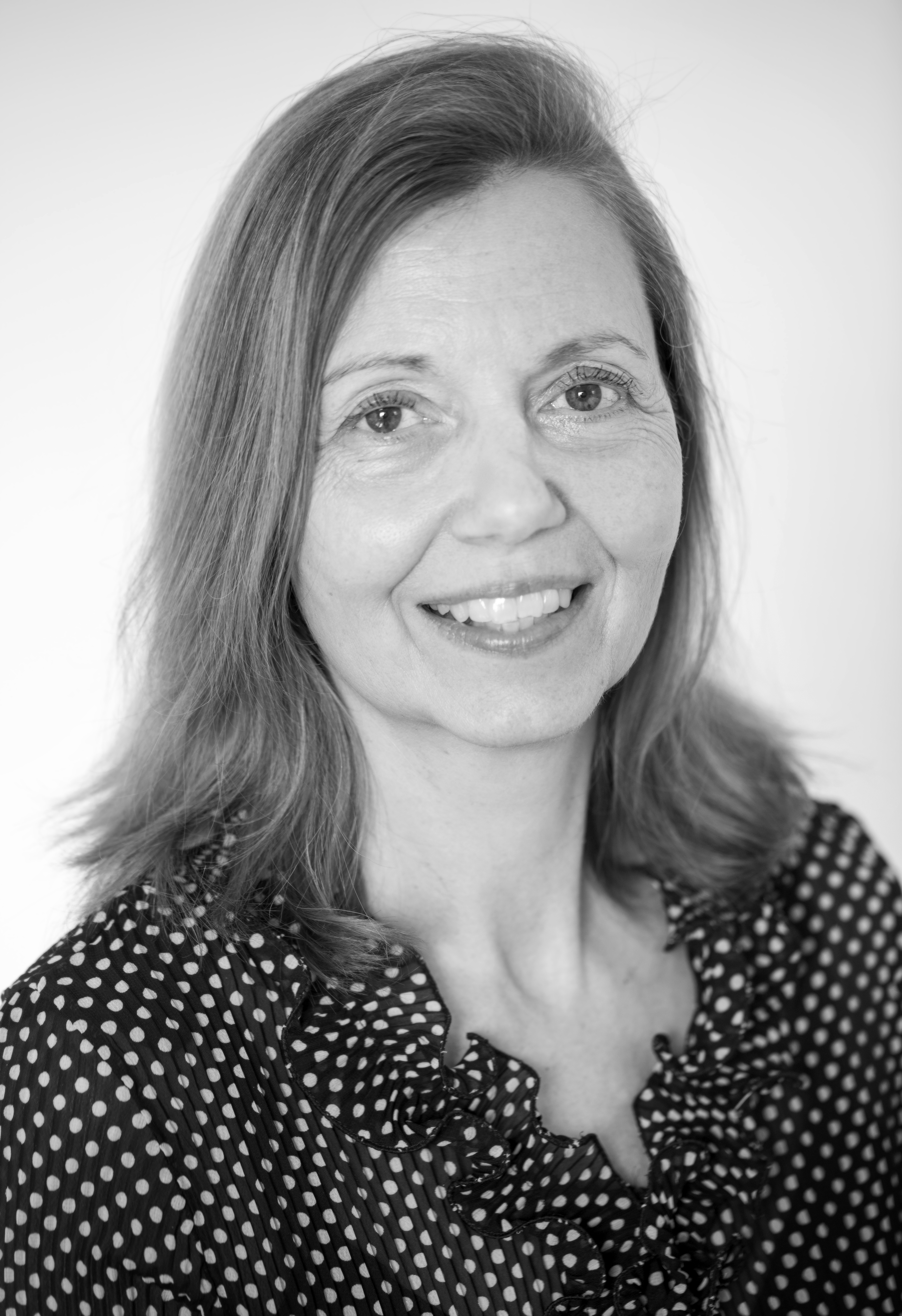 Karen Torgny
Senior communication specialist
I'm responsible for overall communication at Amgros, including PR. And I help to ensure that we communicate with the surrounding world in an open and engaging manner.