Amgros plays an active role in developing the healthcare system. We forge cooperation with and between all parties who help ensure that hospitals have the right pharmaceuticals, hearing aids and medical devices available to treat patients at public hospitals.
Amgros cooperation partners in the healthcare sector
We work with many different players. Together we find solutions that ultimately benefit patients. We work holistically and constantly strive to serve as a link and create cohesion.
This requires different skills and expertise. And above all, it demands that we have solid insight into the different contexts in which we operate. In order to be able to help and challenge our cooperation partners, we have to understand their routines, their needs and their challenges.
This is why at Amgros, we apply a triple-bottom-line strategy integrating the political-administrative environment, the clinical-professional environment and commercial suppliers.
TRIPPLE BOTTOM LINE
Political/administrative environment
Danish Ministry of Health
Danish Regions
Regions of Denmark
Danish Medicines Agency
Etcetera
Clinical professionel environment
Danish Medicines Council
Hospital pharmacies
Pharmaceutical committees
Procurement departments
Hearing clinics
User groups
Physicians professional organisations
Commercial suppliers
The Danish Association of the Pharmaceutical Industry (LIF)
The Danish Generic and Biosimilars Medicines Industry Association (IGL)
Parallel Trade association in Denmark (PFL)
Suppliers of e.g. pharmaceuticals
Hearing aids
IT
Raw materials
Consultancy services
Etcetera.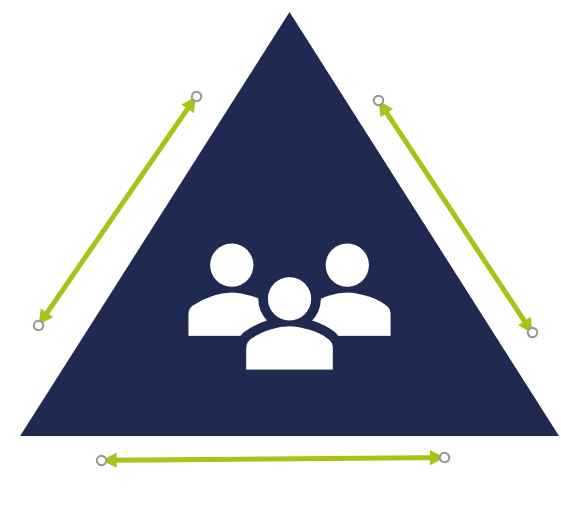 REGIONS
Amgros is owned by the Regions. We contribute solutions and knowledge that the Regions can translate into better health solutions. We help the Regions to make decisions on an informed basis, so that they can support and realise their activities.
AUTHORITIES
Amgros works closely with Danish Regions, the Danish Ministry of Health and the Danish Medicines Agency on the more strategic development of our business. This ensures that we work in a common direction. We service the Danish government and parliament (Folketinget) by providing knowledge and insight, and by drawing up specific analyses. In this way, we help prepare and promote the legislative process.
HOSPITAL PHARMACIES
Hospital pharmacies are among our closest cooperation partners. Through cooperation, we make sure that the part of the healthcare sector for which we are jointly responsible always meets the needs of hospitals and requirements from our surroundings.
Working with the hospital pharmacies, we have established a cooperation structure in which we focus on efficient operation and we develop new initiatives within procurement, logistics and tendering procedures, manufacture, clinical pharmacy and development of competences.
At the bottom of this webpage you will find an animated film illustrating in simple terms how hospital pharmacies and Amgros help ensure that patients get the right medicines.
Hospital pharmacies in Denmark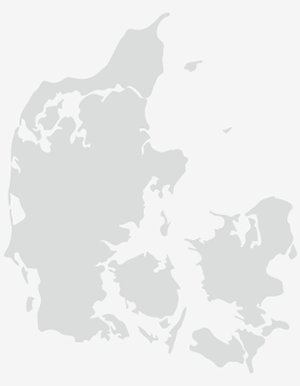 Capital Region of Denmark Pharmacy
Region Zealand Hospital Pharmacy
Hospital Pharmacy of Funen
Hospital of Southern Jutland Hospital Pharmacy
Esbjerg Hospital Pharmacy
Lillebælt Hospital Pharmacy
Central Denmark Region Hospital Pharmacy
North Denmark Region Hospital Pharmacy
HEARING CLINICS
Together with experts from hearing clinics, we set out the requirements that form the basis for our tendering procedures for hearing aids. After Amgros has set up a framework agreement with a supplier, we help the public hearing clinics by following up on stock control and deliveries of hearing aids to citizens. Therefore, we maintain close dialogue with hearing clinics, both to strengthen our collaboration and in order to keep up to date with developments in the area.
DANISH MEDICINES COUNCIL
The Danish Medicines Council decides whether the public hospitals should use a new medicine or a new indication for an existing medicine as a possible standard treatment.
In connection with the assessments of new medicines by the Danish Medicines Council, Amgros negotiates the price of the medicine with the applicant. Cooperation ensures that new medicines are recommended at a reasonable price in relation to their clinical effect. Link to negotiations page.
Amgros and the Danish Medicines Council work together to develop and streamline processes so that hospitals can start using new medicines very quickly.
SUPPLIERS
Manufacturers and suppliers of pharmaceuticals, medical devices and hearing aids from all over the world are important partners for Amgros. It is in everybody's interest that as many suppliers as possible want to market their products on the Danish market.
We have a close dialogue with suppliers and their trade associations. We listen to their needs and balance solutions so that they are attractive for both them and us. This applies when we organise tendering procedures, when we optimise security of supply and when we negotiate prices of new pharmaceuticals.
---
Animated film about medicines' journey from manufacturer to patient
Hospital pharmacies and Amgros have made an animated film illustrating in simple terms how we help ensure that patients get the right medicines.
The film describes tendering procedures, our common national buffer stock of medicines, and production by hospital pharmacies themselves, which is an important element in the supply of vital medicines and treatments for patients in their own homes.
Read more about the animated film about medicines' journey from manufacturer to patient.