Danes are living longer. And we can treat more diseases, because new and better drugs, hearing aids and other medical devices are entering the market all the time. This is good. But it's expensive. Amgros organises tendering procedures for pharmaceuticals, hearing aids and other medical devices on behalf of the Regions. By buying in large quantities, we save society billions of DKK every year.
We own marketing licences for self-administered drugs (SADs). These drugs cover special needs at Danish hospitals and they are manufactured locally at hospital pharmacies. In this context, our task is to maintain the necessary documentation so that the drugs always meet the quality and safety requirements from the Danish Medicines Agency.
Another important task for Amgros is to establish a better foundation for decisions in the healthcare area. We monitor the hospital-pharmaceuticals market so that we are at the forefront of developments. We provide health economic analyses for the Danish Medicines Council. The Danish Medicines Council uses these analyses to assess whether the value of a new drug for Danish patients warrants the additional costs hospitals have to pay. If this is the case, the Danish Medicines Council will recommend that hospitals start using the drug as a standard treatment.
---
WHAT IS THE CORE TASK AT AMGROS, AND HOW DO WE DO THIS?
The answers are in this presentation film, which also puts a face some of our most important cooperation partners.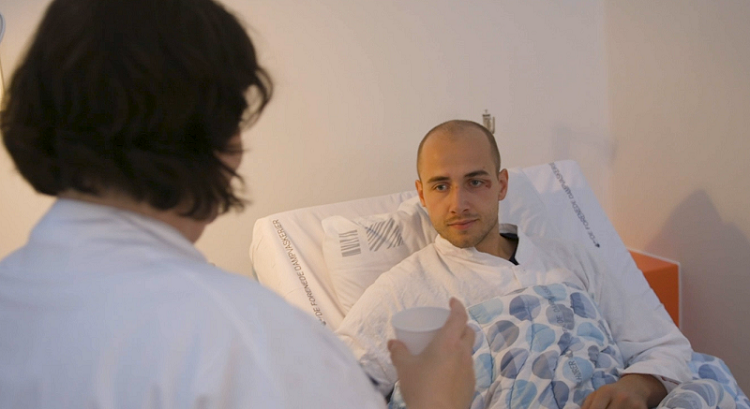 AMGROS AS A NATIONAL COOPERATION PARTNER
Amgros creates value by finding cohesion and solutions that benefit everyone in the healthcare sector. We succeed if our cooperation partners succeed.
Knowledge, dialogue and cooperation are our most important tools. Amgros can only be something worthwhile if we work with others: with our owners in the Regions, with our collaboration partners at hospital pharmacies, hearing clinics and in the Regions, with our suppliers in industry, with stakeholder organisations, and with all of our valued partners in the administrative and the political system.
AMGROS AS AN INTERNATIONAL COOPERATION PARTNER
We apply our national experience to develop cooperation with other countries and to fulfil our vision: to be recognised internationally as a role model in translating healthcare needs into action Denmark is not the only country facing the challenges of a modern health service. Therefore, we monitor how other countries work with the same issues for mutual inspiration and development.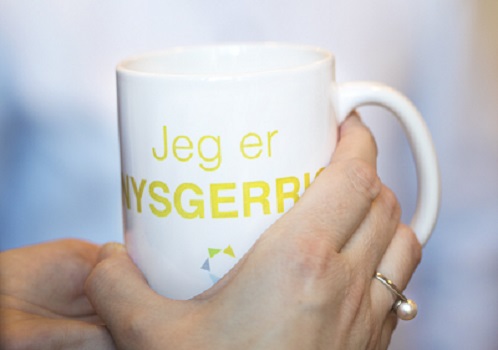 Amgros' DNA
Amgros' DNA is deeply rooted in our employees and in our management; in fact, in everything we do.
Vision
Amgros is internationally recognised as a role model in translating healthcare needs into action.
We are a natural sparring partner in developing the Danish healthcare service
We build and maintain our network to inspire ourselves and those that we help
We inspire countries that want to optimise their healthcare systems and achieve more cost-effective health solutions
Mission
With other players in the health sector, Amgros helps lay the foundation for better healthcare.
We work closely with healthcare players to translate needs into action
We create financial leeway, so that more people can be offered treatment for the same investment
We are independent and impartial and we are not afraid to question existing practices
We share our knowledge and insight, so that other healthcare players can make the right choices on an informed basis
Values
We are thorough, curious and bold, and we help create job satisfaction.
We are thorough, curious and bold, and we help create job satisfaction
Thorough
I act professionally, align my expectations with those of my cooperation partners, and I deliver results of high professional quality
I make an effort, take responsibility for my assignments and keep my side of agreements
Curious
I ensure dialogue by listening and asking questions in order to understand the needs and potentials of my cooperation partners
I am proactive and outreaching and I am open and honest in my communication
Bold
I dare to challenge myself and my surroundings
I am flexible and I always strive to understand the world that I am a part of
Job satisfaction
I am proud to make a difference I value my freedom and the responsibility that goes with it
I am an enthusiast and I contribute to knowledge sharing and collaboration across divisions
I am always ready to help others and to take responsibility for ensuring a sense of community and a positive working environment, so that everyone can enjoy coming to work
Expertise
Through insight and understanding, we focus on ensuring that our work generates documented value.
Through insight and understanding, we focus on ensuring that our work generates documented value.
We listen to and communicate with our stakeholders, so that we understand their day-to-day operations and special needs
We possess the expertise and insight required to deliver solutions that work across sectors, regions and national borders
We agree on and prioritise the areas which create verifiable value for our stakeholders, and we always evaluate the value and results that we help create in joint tasks